TRAINING : LEADERSHIP AND MANAGEMENT SKILLS
Anyone who is involved in everyday trade negotiations and JV/merger discussions on behalf of their company.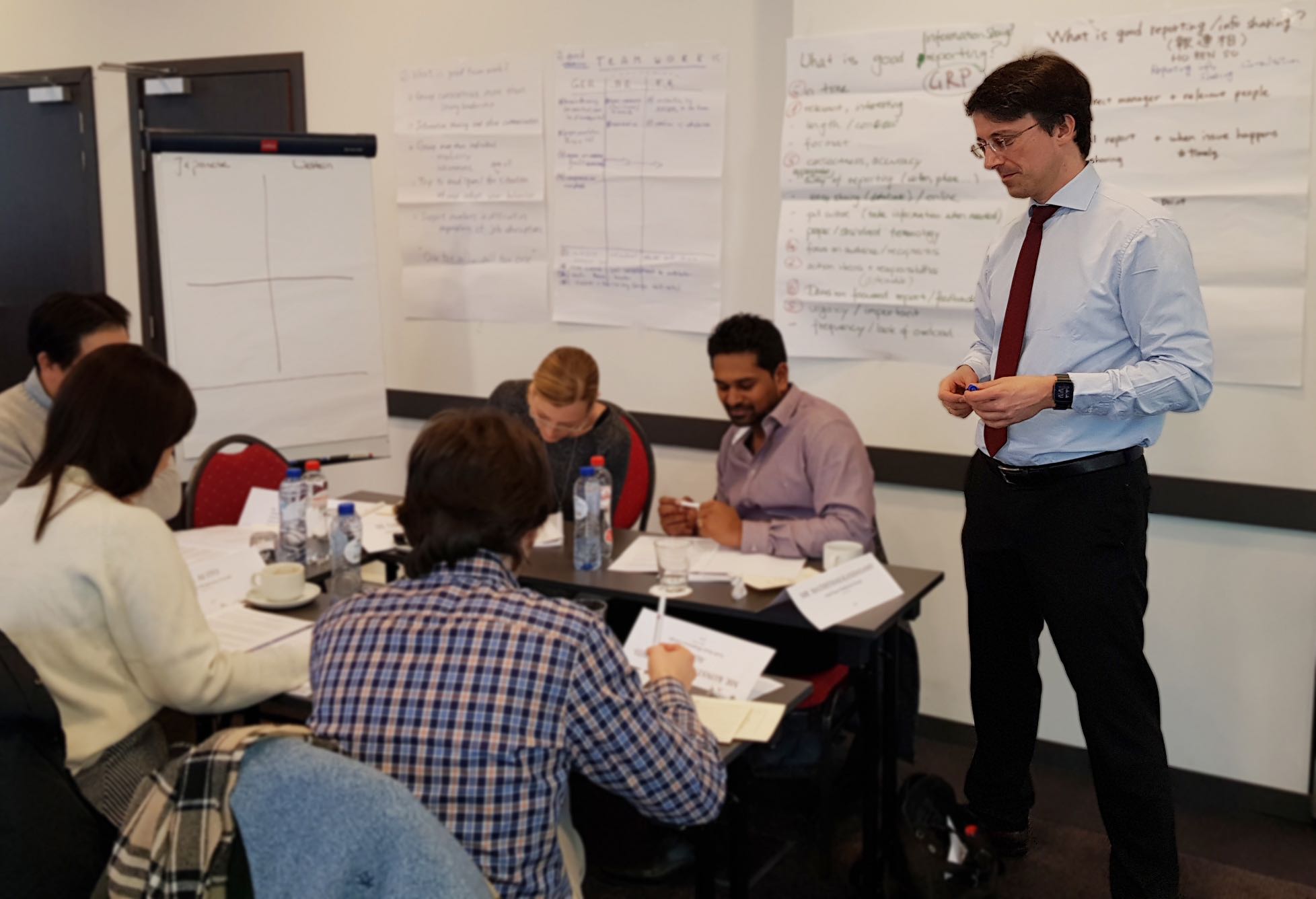 You will learn skills and strategies to negotiate successfully in a range of situations. Negotiating is a process that involves the whole personality; mindfulness, determination, stamina, creativity, patience as well as good numeracy and intercultural communication skills are needed. The successful negotiator in the business-to-business sector understands that, in the long run, the relationship is as important as substance, and the ability to adapt to and use a range of styles is crucial to successful outcomes.
By the end of this program, participants will be able to:
The core modules of the training program will include:
"This training was very helpful, especially due to the fact that JCO has a lot of experience working together with Japanese people. We could involve not only things related to leadership, like conflict solving, but we could also include some intercultural aspects, which we found very useful."
T. Weiler, Mitsui Chemicals, HR Manager