TRAINING : LEADERSHIP AND MANAGEMENT SKILLS
Anyone who has experienced conflict inside their work environment, and/or needs to discover and master the skills of identifying and dealing effectively with strong feelings and difficult situations.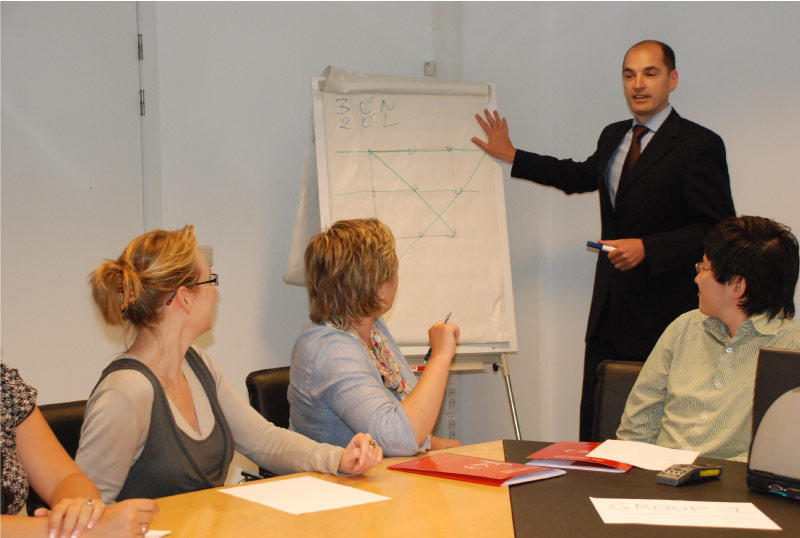 You will learn how to rethink conflicts in the workplace in order to better identify, understand, address and manage differences to obtain more constructive outcomes. Conflict is predominantly seen as negative and destructive for working relationships. In some cases, this is true; in others, this negative perception is more damaging to team dynamics than the conflict itself. By looking at the causes of conflict and our normal reaction to it, we can see that conflict can be understood, controlled and re-directed into something more positive and creative. Using the Thomas-Kilmann model of conflict handling, we will turn a habit into choice and develop the ability to exhibit a controlled response geared towards more positive outcomes.
By the end of this program, participants will be able to:
The core modules of the training program will include:
"This training was very helpful, especially due to the fact that JCO has a lot of experience working together with Japanese people. We could involve not only things related to leadership, like conflict solving, but we could also include some intercultural aspects, which we found very useful."
T. Weiler, Mitsui Chemicals, HR Manager