TRAINING : BUSINESS CULTURE
Working and Communicating with non-Japanese Colleagues
Designed for Japanese employees working abroad as well as locally hired Japanese employees.
There is no prerequisite for attending this program.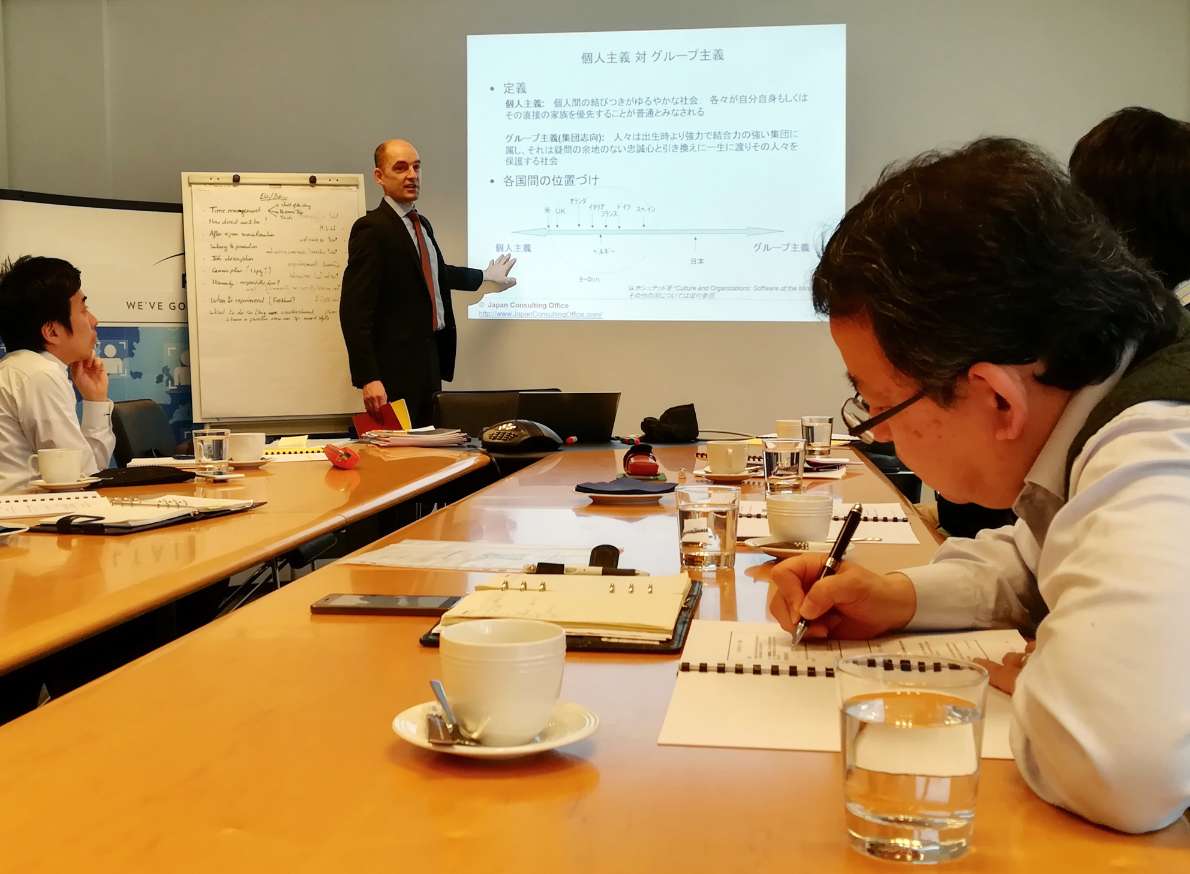 Everything you need to know to better understand your local colleagues and adapt in order to work and communicate more efficiently. You will gain a deeper understanding of key concepts and work practices and how they differ from yours. You will also become more familiar with the business protocol. Special emphasis is put on the local culture and customs in the country where the program is held.
Content includes:
The trainer will illustrate the points discussed with examples from his/her own experience working with Japanese and share insightful anecdotes. The training language is Japanese, enabling participants to ask any questions and receive tips and advice on how to best collaborate with and manage non-Japanese colleagues.
We offer this training in a blended learning option with the following steps:

This is limited to a maximum of 10 participants to ensure interaction.
Special online training campaign:
To show you the benefits of online training session, we are happy to invite one member of your HR team free of charge!
Please book your free seat here: elearning@japanconsultingoffice.com
"It was a real eye-opener for us to see what local staff is expecting from their managers. The tips we received enabled us to put into practice immediately what we learned"
N. Takao, Toshiba Tec Europe, President & CEO

Please register at least one week in advance and please note JCO's cancellation Policy. To enhance the quality of the training, the number of participants will be limited!