TRAINING : BUSINESS CULTURE
Excelling in a Japanese Organization (advanced course for non-Japanese)
In this advanced course, content is tailored to the needs of the participants. The training is carried out in small groups to ensure maximum time with the trainer to address specific issues.
This session has no strict agenda. After a short round of review exercises, the content is tailored to the questions and issues raised by participants. That way we can ensure that participants will receive relevant advice that is directly applicable to them.
Local managers who have taken the JCO cross-cultural training course (not required but recommended); local employees who have been in regular contact with Japanese colleagues and/or have been reporting to Japanese management for some time.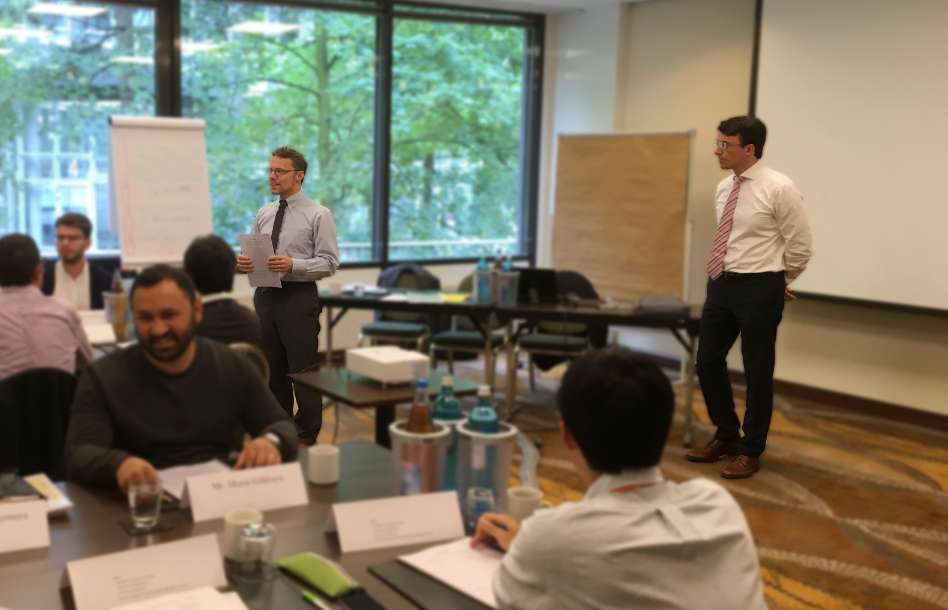 You will have the opportunity to learn what you specifically need with the full attention of an experienced trainer. You will be able to review the basic messages of cross-cultural training and reflect on your own cultural preferences and working style. Through sharing experience with other participants and the trainer, you will be able to further develop your skills for success in a Japanese organization, including advanced communication tools, ways of accessing information and participating in decision-making.
The main modules include:
Role-plays and case studies will be used throughout the course to illustrate and reinforce the learning.
This workshop includes access to the JCO E-Learning Suite and a copy of the JCO booklet "working successfully across cultural borders".
We offer this training in a blended learning option with the following steps:

This is limited to a maximum of 10 participants to ensure interaction.
Special online training campaign:
To show you the benefits of online training session, we are happy to invite one member of your HR team free of charge!
Please book your free seat here: elearning@japanconsultingoffice.com
"This seminar makes the future collaboration and point of contact with Japanese colleagues much more transparent and understandable."
Marcus W., Honda Bank
"It fully covered my expectations. I am now 19 years working for our Japanese company and have even a longer experience in Asia, but still the training was a good tool to deepen my understanding and to reinforce the way I should act. Very useful!"

German vice president of Japanese chemical company
"It is always a pleasure to experience how JCO trainers take up the really relevant topics within the group with a lot of intuition and active listening, Hats off!"
Japanese insurance company, GM

Please register at least one week in advance and please note JCO's cancellation Policy. To enhance the quality of the training, the number of participants will be limited!