TRAINING: SPECIALISED PROGRAMS AND SERVICES
Post Merger & Akquisition Integration
Japanese and non-Japanese employees. There is no prerequisite for attending this program.
Nevertheless, we recommend that participants have at least three months of work experience in the organization before attending the program.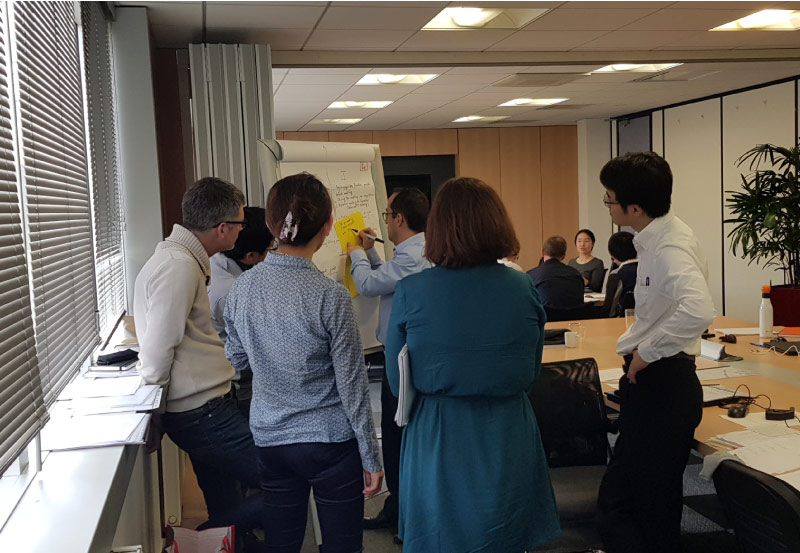 You will learn to identify and reconcile cultural differences of both organizations. The program follows the methodology Know Yourself, Know Them, Be Yourself and will ensure a smooth transition with your new Japanese partner.
In Know Yourself, we introduce the impacts of culture in international business and examine our own cultural preferences and assumptions.
In Know Them, we acquire a deeper understanding of the other culture. We learn the facts behind the culture, including the influence of history, geography, religion, and education. We look at differences in the workplace (among others communication style, meetings, decision-making) and explore how they can be overcome. In Be Yourself, we come together as one group and learn how to adapt and work better together. Participants work in mixed groups on case studies or team building exercises and determine their own best practices.
The trainers will illustrate the points discussed with examples from their own experience.
"Following the takeover of our company by Canon, we hired Japan Consulting Office. They did a very good job, everybody was very enthusiastic. For me the phenomenon of nemawashi was mind-opener. I advise everybody who is in contact with Japanese to seek advice by Japan Consulting Office"
Marc V.M., Managing Director, Oce/Canon