TRAINING: SPECIALISED PROGRAMS AND SERVICES
Zusammearbeit mit Japan : Executive Coaching
This session is designed for the busy executive who needs to learn key elements of doing business with Japanese in a short time.
Executives of Japanese or non-Japanese companies.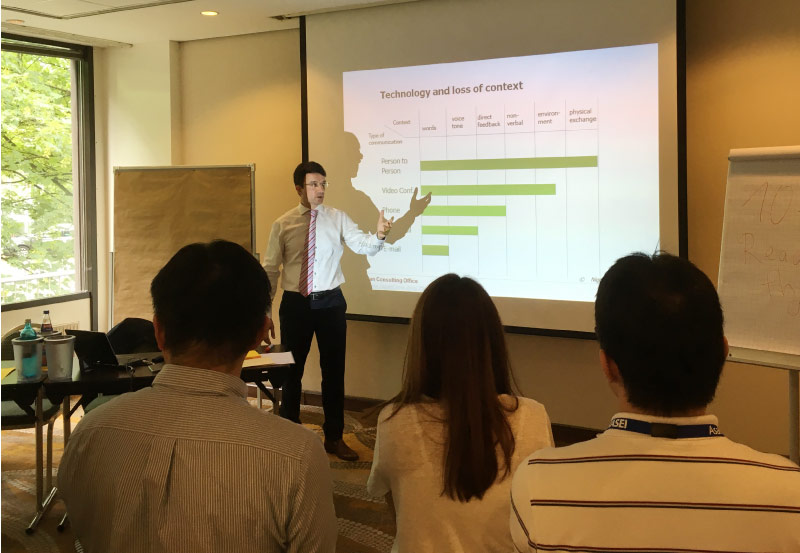 JCO will contact the executive in advance to customize the session. We normally design the session around four areas:
Our experienced trainer will share anecdotes and illustrate the points discussed with examples from his or her own experience in Japan.
Here are a few examples of coaching offered in the past:
"The ½ day executive coaching offered by JCO has been extremely beneficial. To the point! Exactly what I needed."
CEO of a US company bought by a Japanese company