TRAINING : LEADERSHIP AND MANAGEMENT SKILLS
Anyone who works face-to-face with colleagues and managers. Much of our working day is spent interacting with other people.
Our ability to build rapport with those people, to really understand and empathize with them, will determine the productivity of those relationships.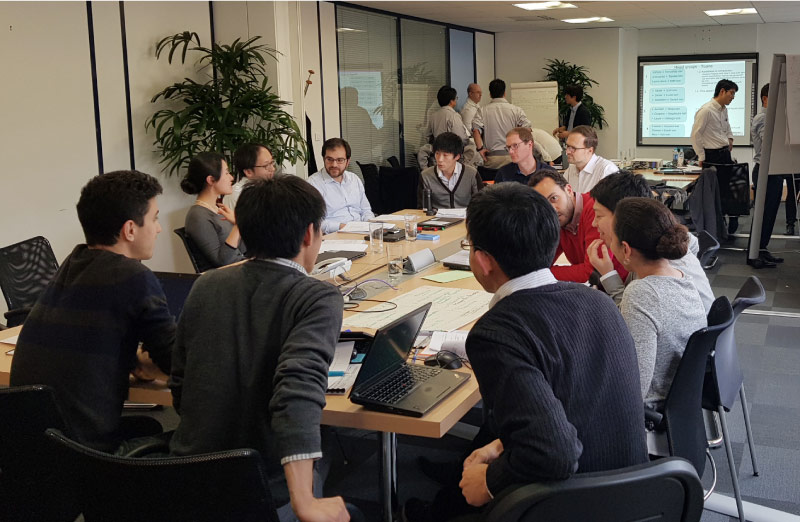 You will learn more about yourself and how you can generate more constructive working relationships. Productive relationships are the basic building blocks of high performing teams and can contribute significantly to the success of a team or a whole organization. This two-day workshop is aimed at improving self-awareness and generating productive relationships at work. The Myers-Briggs Type Indicator (MBTI) is used pre-session to develop a vocabulary around personality and develop self-awareness.
By the end of this program, participants will be able to:
The core modules of the training program will include:
"This training was very helpful, especially due to the fact that JCO has a lot of experience working together with Japanese people. We could involve not only things related to leadership, like conflict solving, but we could also include some intercultural aspects, which we found very useful."
T. Weiler, Mitsui Chemicals, HR Manager