State-of-the-Art Online Training Anytime, Anywhere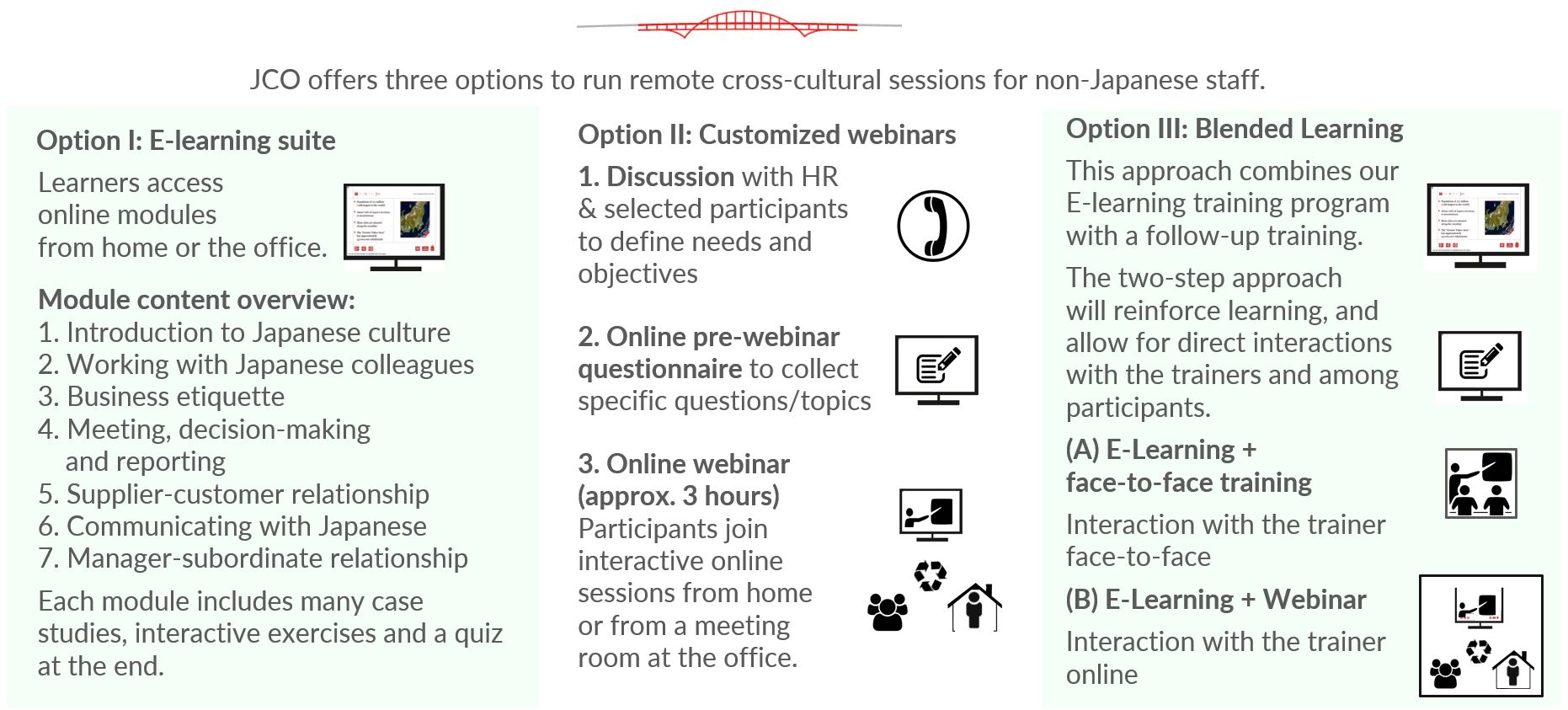 NEW! Due to high demand for distance learning, we are now offering live open webinars!
Our approach:
State-of-the-art technology and adapted teaching methods make online training courses a flexible, effective, and above all, highly entertaining option.
The benefits of JCO online solutions include:
Complete flexibility in terms of time (e.g. employees from different time zones can easily take part in a joint session) and place (it can be accessed anywhere in the world, including home)
Easily scalable: It can be organized for one individual or a group of colleagues
Highly customizable: Webinar content is selected based on knowledge and needs for each participant through a pre-course questionnaire
No additional cost for the trainer or participants (travel/hotel etc.)
Highly interactive through group video chat, Q&A using chat and polls as well as breakout sessions to work in subgroups
JCO E-learning suite:
JCO recognizes the growing demand for self-paced, distance learning and has created an online offering of our most popular training program. Developed in collaboration with a leading Japanese multinational, it is the most comprehensive online training on Japanese business culture to date.
This E-learning suite is being used to train staff of major companies all around the world, either as a stand-alone training, or combined with online webinars or classroom training sessions.
Content:
Foundation modules (approximately 40 minutes each)
Introduction to Japanese culture
Working with Japanese colleagues
"Beyond the basics" or "specialized" modules (approximately 20 minutes each)
Business etiquette
Meeting, decision-making and reporting
Supplier-customer relationship
Communicating with Japanese
Manager and subordinates relationship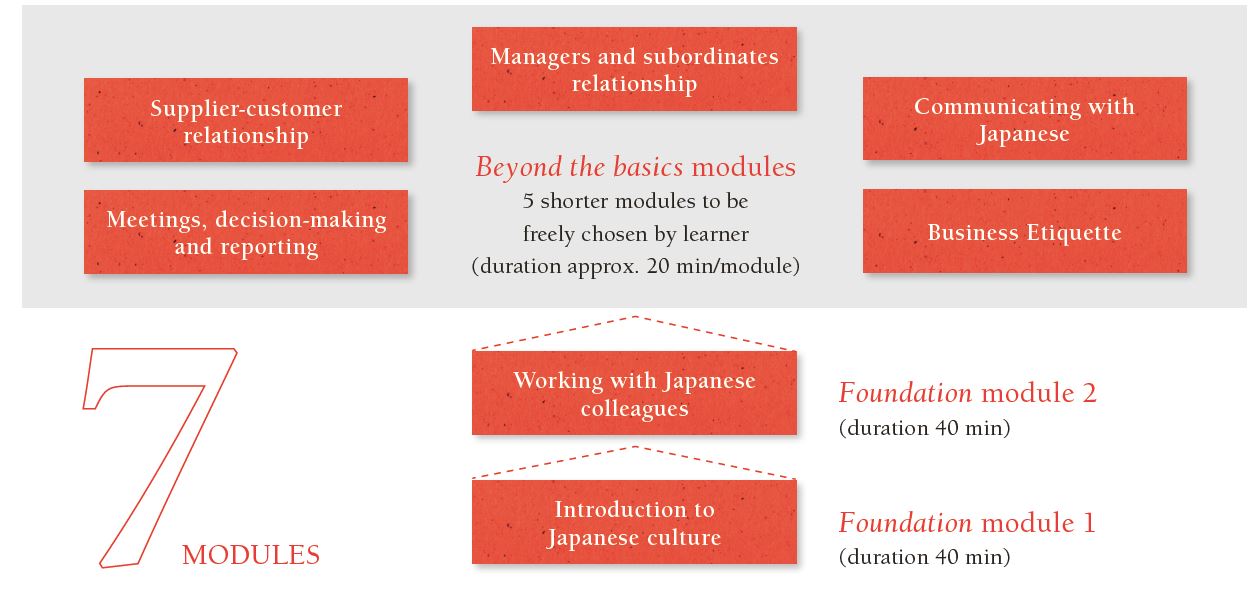 Benefits and Results:
Enhanced understanding of the roots and concepts of Japanese business practices
Smoother interactions and clearer communication
Improved efficiency and output of meetings
Strengthened teamwork
Better ability to navigate and influence the decision making process
Resulting in greater effectiveness and employee satisfaction in the workplace